These original spray-painted hangers will definitely complement Brighton's Instagram's @takona_official t-shirts brand don't you think? I have also designed a one of one pair of bespoke fashion Takona themed sunglasses too!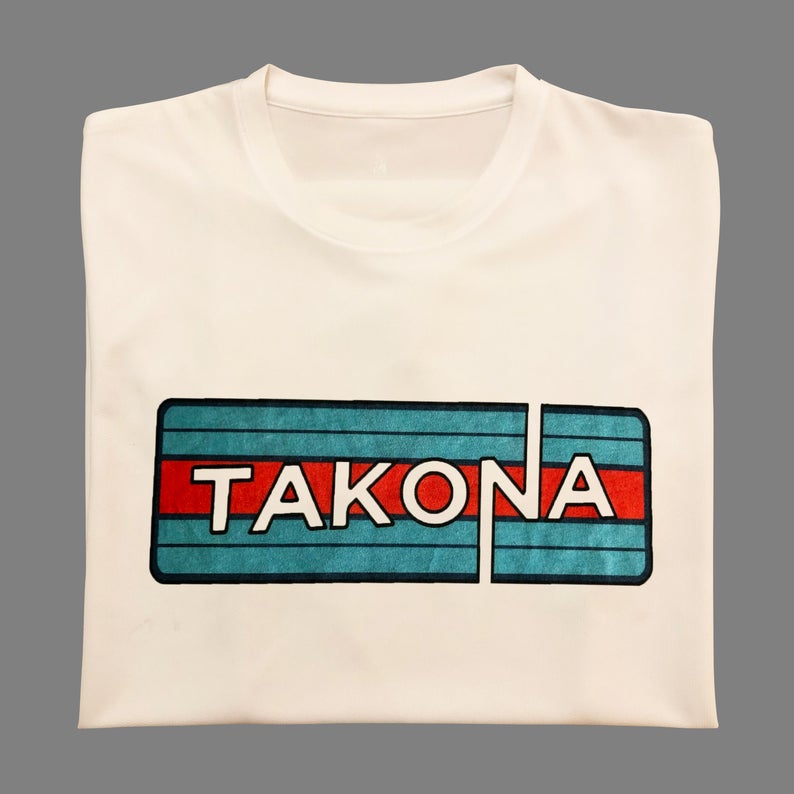 According to Lewis, Brighton based owner of the brand, the colour of this Takona blue, red white and black logo came to life from inspiration from the love of the old School Porsche and Lancia racing colours. When I first saw the colour scheme I felt I had seen it before but couldn't put my finger on it. When he mentioned the racing cars of the 1980s the colours in my mind tallied up with the branding immediately.
His t-shirt designs are sublimation printed so that design is staying firmly in place bonded within the material. In short, the ink is long-lasting, and you'll never have that "peeling" effect that you sometimes see on a well-worn t-shirt.
If you visit the Takona Etsy shop you will see more colour designs.
In Lewis's own words, "The Takona goal is to break down the barriers surrounding men's mental health within the car community. By making clothing that is recognisably car themed and by being synonymous with talking about mental health, we hope to get men talking to one another and make them comfortable talking about their problems.
The car community has been a saviour for so many people. Whether it be; going out for a drive, meeting up for coffee, or just talking cars, cars just bring men in particular, together, and they want to help promote and create more interactions that are going to be good for their mental health."
Nice one Lewis, I love sports cars and love the ideas of your brand so I will be keeping an eye on your progress. Don't forget to head over to his Instagram page and give him a follow.
Check out some of my funky fluorescent designs